How to turn your photo into a Selfie sculpture in 3D!
1º Please, choose one of your best photos (looking at the camera) and use our application in every product to send it to our customer service (photo@myselfiein3d.co.uk).
2º In the same E-mail include your name and the product that you have already bought (for instance: Lady Gage and Cleopatra Necklace Selfie).
3º Wait from 10 to 16 days for your cool Selfie in 3D!.
Our Story:
My Selfie in 3D is proud to announce:
My Selfie in 3D is a spanish company (founded in 2015 in London, UK) that has developed a technology capable of creating new models and sculptures out of simple photos. In this process a trade mark has been created and registered (the "S" of Selfie) to give our customers the best service and top quality. We sell all over the world but mainly in the UK and Spain.
Cameos and portraits used to be very famous; now we have diversified the designs and added full color and 3D style.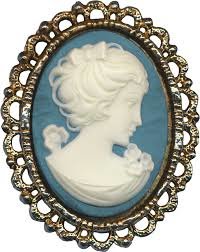 We are delighted to offer our clients a new way of enjoying their own photos. Besides, we will transform them into sculptures and they will be able to use them. Furthermore, we will offer our clients 3 basics uses: first, decoration and Interior Design products, such as, My Selfie, My Selfie that you can lay down, my selfie that you can hung, supported by its base; second, Fine Jewellery products such as, premium silver and premium 18K gold plated, and custom Jewelry products, such as, my selfie earrings, bracelets and bangles, necklaces and third, business customization and personalization products, such as, sport trophies, medals, furniture, clothes, etc.

You can read more in our Marketing manager´s blog.
Our designs are inspired by nature, decoration for people´s home and mythology. Besides, due to this passion for mythology we have many products, such as the Venus ring, the Cleopatra necklace, etc. and due to our love for nature we have created the lion, the tiger and pets, such as the cat, and the dogs. Are you looking for statement jewelry?, then we are your brand. Are you looking for a piece of jewelry with character?, we are your brand. We have been featured in the Huffington Post for our statement pieces and our investment in innovation in the fashion business.

My Selfie in 3D unique design services.

Please, make sure that you follow our advice, in order to get the best Selfies in 3D.

It is very easy: