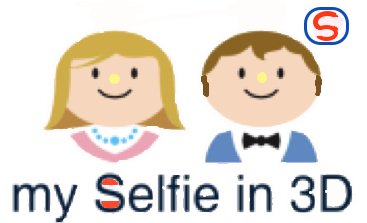 FREQUENTLY ASKED QUESTIONS
1.- I can´t send my photo.
Don´t worry. If you can´t send your photo using our application in the product; after you have paid, then send your photo to this email, with your name and the Selfie you are interested in (for instance: Selfie supported by its base or Jewel Selfie, etc.):
photo@myselfiein3d.co.uk


2.- Where is my Selie made?
All the Selfies in 3D are
50% hand
made

in the UK, the U.S.A., France, Spain and the Netherlands, with the finest products. Quality is one of our main commitments.
3.- What is my Selfie made of?

Nylon. It is very good quality because it has resistance. Now, we also have premium Silver, premium plated gold, plastic in colours and special materials such as sandstone, brass, etc. and for some clients we also have gold (please, send an email if you are interested:
customer.service@myselfiein3d.co.uk)

. Besides, some products are painted in silver and other colours for that reason we don´t recomment that children under 4 years old play with the Selfies. Furthermore, some custom jewelry Bracelets, earrings, key rings, necklaces and jewels are made of plated brass and plated 24K Gold.

4.- Is my Selfie a brand or mark?
Yes, it is. In fact there is a registered trademark that you can see in your Selfie. If you look at the top right corner of your Selfie, you will notice a letter "S" (meaning Selfie), sorrounded by a circle.

5.- Is my Selfie unique?
Yes it is. Each of our Selfies is made by our team of designers. All are unique and the real 3D sculpture of the photo that you have sent.

6.- Is my Selfie a real sculpture of the photo?
Yes, it is. Our team of designers is in charge of the design of your Selfie in 3D. They use your photo in order to make a very good sculpture of yourself, your friends, family, etc. This sculpture is very similar to cameos and portraits, and it has a very colourful 3D design style.

7.- Can I return my Selfie?
Yes, dear customer, our products are manufactured with the best materials (such as golden steel), for that reason is very difficult that your product is broken. However, if that is the case, please send us the photo in less than 1 day (of the broken product and the box) and we will refund 100% of your payment in 5 working days. Besides, our products can not be reused, because they have your unique Photo in 3D, for that reason, we are improving the quality on a regular basis. Please, take into account that you must send us the broken product under your expenses.

Your product will be recycled by our recycling team, to improve the environment. Thank you.
8.- Is My Selfie in 3D a responsible company?
Yes, it is. My Selfie in 3D is an equal opportunity employer. We support our employees in every way possible and we are proud of it. Besides, we care about the environment. In the future, we will include some information about how we help NGOs, and our social and charitable activities. For instance, we are promoting a social action: "Selfies for the Blind". Besides, we are also promoting the survival of the Tiger and the Panda Bear. We do appreciate your help and support.

9.- Can i create my own Selfie?
Of course. Just send us your photo and tell us for instance: I want a Selfie of my two friends supported by its base, or I want a Selfie of myself to hang, etc. Don´t forget to include your name and pay for the kind of Selfie you have choosen (for instance: supported by its base, to hang, jewel, etc.). Remember that you must explain exactly what you want.

10.- Can I get an extra discount?
Yes, if you expend 80€ or more in our shop, you´ll get
free SHIPPING in Spanish sales.

Besides, when you pay if you enter the code

: >100€get10%

you will get a

10% discount in sales all over the world when you spend 10

0€ or more.
11.- Are you selling outside Spain?. Because, I live in the U.S. Can I buy your Selfies or any of your products or services?
Yes, or course. However, shipping to the U.S and other countries is more expensive than to Spain. So that, you will have to pay an extra cost for your shipping fees. Besides,
FREE standard delivery on orders over
170€
.
12.- I live in Europe. Can I buy your Selfies or any of your products or services?
Yes, or course. However, shipping to Europe and other countries is more expensive than to Spain. So that, you will have to pay an extra cost for your shipping fees. Besides,
FREE standard delivery on orders over
120€
.
13.- Can I have a bath or a shower with my jewelry on?.
Yes, but we don´t recommend you to do it. Our products are

water resistant

. However, please, take into account that some shampoos, body creams, conditioners, gels, etc., have very strong chemicals that can damage your jewelry or change its appearance, brightness or color. However, if you have had a shower and you have damaged your jewelry; we will help you for a low cost. Please, send an email to

customer.service@myselfiein3d.co.uk

14.- What are customers and the general public saying about your products (3D Selfies)?
Well, generally speaking most of our customers are very satisfied with our products. Besides, 95 % of the general public is in love with most of our products or at least with one of them.
Here are some examples:
"This may be the finest use of 3D printing possible. Gifts for everyone you know or want to know".
"It is like profound, amazing conceptual art"
"Do they ship internationally?"
"The earring selfie took a moment to sink in...and then wow"
"So, it´s nice to know H.P. Lovecraft is still alive and in business!"
"It is like a 105-second video distilling the major themes of Being John Malkovich and Synechdoche"


Dear customers, we want to keep the privacy of the autors of all this comments.
Besides, We have been featured in the Huffington Post for our investment in the fashion industry.

15.- How long does it takes for my Selfie to come home?
Well, it depends on the product that you have ordered and where you live. Usually, it takes between 10 to 15 days.