American Jaguar Pink Rose Gold Ring Selfie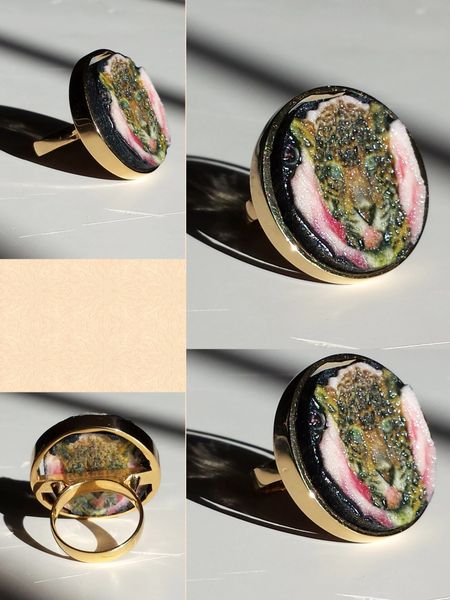 American Jaguar Pink Rose Gold Ring Selfie
The jaguar is a gorgeous feline that is as fast as a car and its present range extends from southwestern United States and Mexico

across much of Central America

and south to Paraguay

and northern Argentina.


In pre-Columbian

Central and South America, the jaguar was a symbol of power and strength; for instance,

the

Aztec

civilization shared this image of the jaguar as the representative of the ruler and as a warrior. The Aztecs formed an elite warrior class known as the Jaguar Knights.


This is a stunning

18K gold overlay

ring, with an unique design that looks like the jaguar face in 3D coming out of a

Pink Rose

, showing his power, but also his feminine delicacy. This

amazing

design, is a signature piece of jewelry that will catch the eye of everybody with its vivid colors and mixture of rose, yellow and gold.
Measures: 3.7 x 3.4 x 3.3 cm (1.4 x, 1. 2y, 1.3z inches)
The ring has an inside diameter of

1.78 cms (Spain size 16, Italy size 16, UK size P, USA size 7 1/2 and France size 56).
Featured Products
Communions Medallion in 3D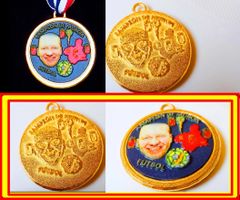 Medalla Deportiva con Selfie (Murcia)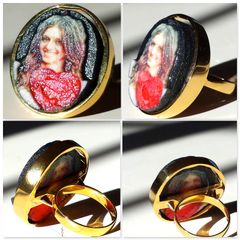 Murcian@ Ruby Premium Gold Ring Selfie