Communions Medallion in 3D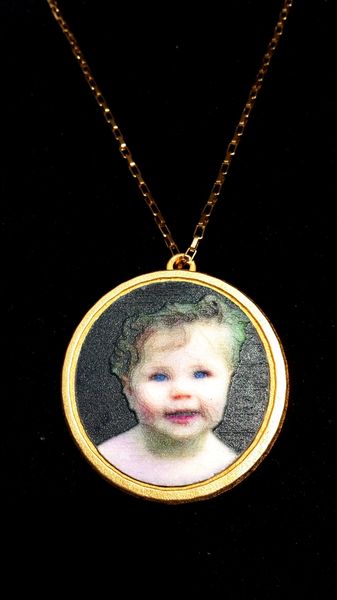 Communions Medallion in 3D
First Communion is a ceremony in some Christian traditions. Let´s enjoy it in 3D!.
In many Latin American countries, boys wear military-style dress uniforms with gold braid aiguillettes. In Switzerland both boys and girls wear plain white robes with brown wooden crosses around their necks. In Spain, Germany, Luxembourg and Austria, girls are dressed up as, so to speak, little brides.
In Scotland, boys traditionally wear kilts and other traditional Scottish dress. In the Philippines, First Communion services often occur on or around the Feast of the Immaculate (the country's patron saint), with boys donning either the Barong Tagalog or semi-formal Western dress, and girls a plain white dress and sometimes a veil.
Now, we give a 18K gold overlay chain for FREE!.
This is an unique present for your little ones and finished in 24 K gold plated steel and brass.

Measures: 4.5x5x0.5 cm (In:1.7 x / 1.9 y / 0.2 z)
Before you pay; click here to send a good photo (and your name and the Selfie you are interested in; for instance: Communion´s Medallion)!:
Send your photo
Featured Products
Communions Medallion in 3D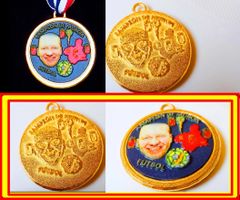 Medalla Deportiva con Selfie (Murcia)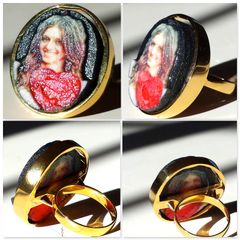 Murcian@ Ruby Premium Gold Ring Selfie