Flower Medallion Murcianic@ Selfie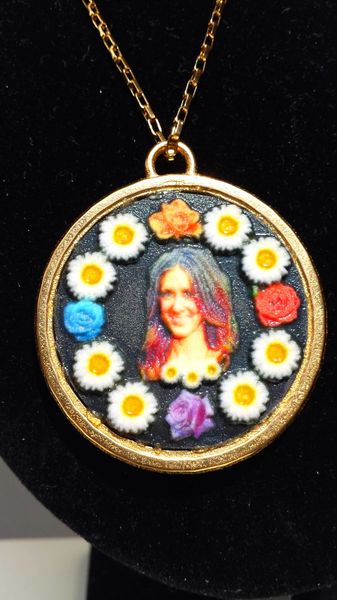 Flower Medallion Murcianic@ Selfie
Do you like flowers?. This is an unique Medallion in 24K gold plated with your Selfie in 3D and sorrounded by spring and summer flowers. This is the perfect present for a woman with good taste and for a world champion sportwoman too!. Futhermore, if you are a cameo lover, this is your one.

If you like history, you will love the "Murciana"; the land of the old miths: very close to Tartessos, and to the roman Hispalis; with its own port: Cartago Nova and with Hercules as the bodyguard of Gades. Nowadays, the Murciana usually lives in the "Huertica". Are you ready to be sorrounded by flowers?.
Besides, if you like the Flower Power, you will be like Austin Power´s girlfriend or like an Ibiza´s Hippy!.
Furthermore, this can be your Gold Medal too!.
Now, we give a 18K gold overlay chain for FREE!.

Measures: Cm:5.2 / 5.9 / 0.5 (In:2 x / 2.3 y / 0.2 z)
Before you pay; click here to send a good photo (and your name and the Selfie you are interested in; for instance: Flower Medallion Murciana)!:
Featured Products
Communions Medallion in 3D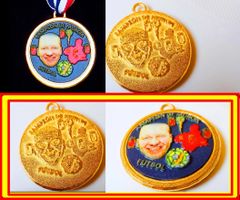 Medalla Deportiva con Selfie (Murcia)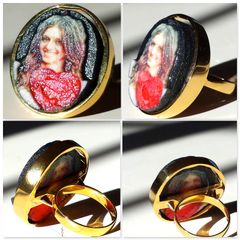 Murcian@ Ruby Premium Gold Ring Selfie