Golden Retriever Pet dog Selfie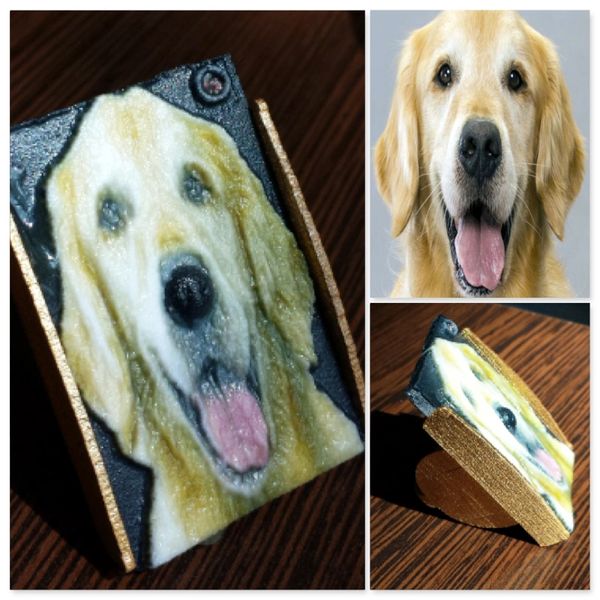 Golden Retriever Pet dog Selfie
The Golden Retriever is a very famous and widespread

pedigree breeding

dog. The Golden Retriever is a large, strongly built breed with a dense, water-repellant wavy coat.
As a dog with origins in pedigree breeding, and due to its historical popularity, some regional variations have emerged in the breed; therefore, the three subtypes of the Golden Retriever reflect the typical variations in dimensions and coat: the British type, the American type and the Canadian type.

This is men´s best friend and the perfect pet: kind, friendly and confident. With this 24 K gold overlay brass and steel ring you will be always together. This is also the best gift for somebody who has a Golden retriever or who used to have one

.
Measures: Ring:4x3x3 cm (
In:
1.254

x

/

1.58

y

/

1.165

z)

Selfie: 4.4x3x0.5 cm

The Ring has an inside diameter of 2 cms (Spain size 27, Italy size 27, UK size X 1/2, USA size 11 3/4, France size 67). Besides, its shape is very confortable and it adapts to all fingers; although we recommend you to wear it in your index finger, middle finger, ring finger or little finger depending on your own measures.
Featured Products
Communions Medallion in 3D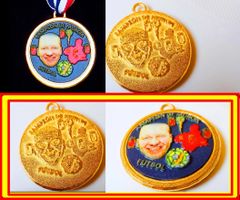 Medalla Deportiva con Selfie (Murcia)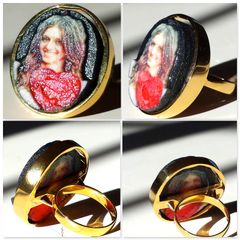 Murcian@ Ruby Premium Gold Ring Selfie