Medalla Deportiva con Selfie (Murcia)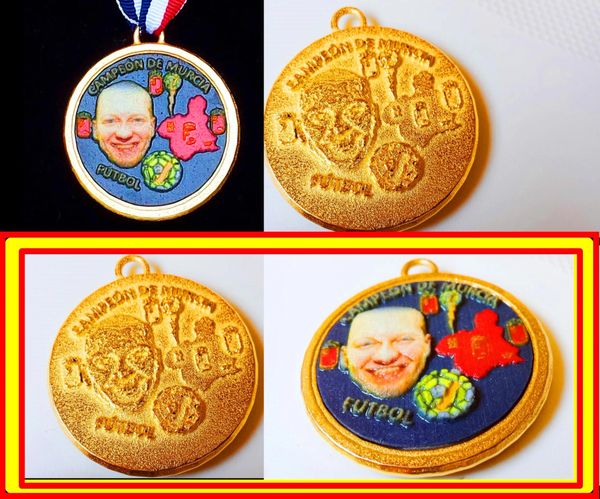 Medalla Deportiva con Selfie (Murcia)
This is an unique Medal in 3D. Do you like gold medals?. Then this can be your premium gold medal. If you are a sport lover, this can be the medal of your life. It will have your FACE in 3D on both sides of the medal. One side in full colour and the other in 24K gold overlay.
This is a custom medal, you can choose the sport (football, soccer, basketball, tennis, golf, padel, etc. ) and the state or country of the winner (Spain, UK, France, USA, Germany, The Netherlands, etc. ) or your region (Murcia in Spain, etc.). Besides, you can write your country´s name and city(up to 15 letters) and the sport in 3D.
This is more than a medal it is a memory that you will always keep and remember!.
Now, we give a medal ribbon for FREE!.

Measures: Cm:5.2 / 5.9 / 0.4 (In:2 x / 2.3 y / 0.2 z)
Before you pay; click here to send a 1) good photo, 2) your name, 3) the sport you want, 3) the country or state, 4) the text that you want and 5) the Selfie you are interested in; for instance; in this case is: Medalla deportiva con Selfie)!:
Featured Products
Communions Medallion in 3D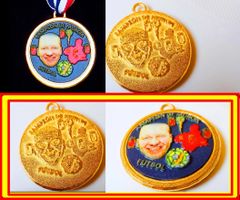 Medalla Deportiva con Selfie (Murcia)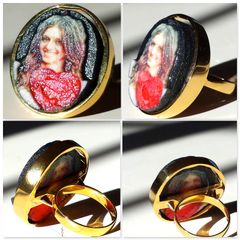 Murcian@ Ruby Premium Gold Ring Selfie