Murcian@ 18K gold Ring Selfie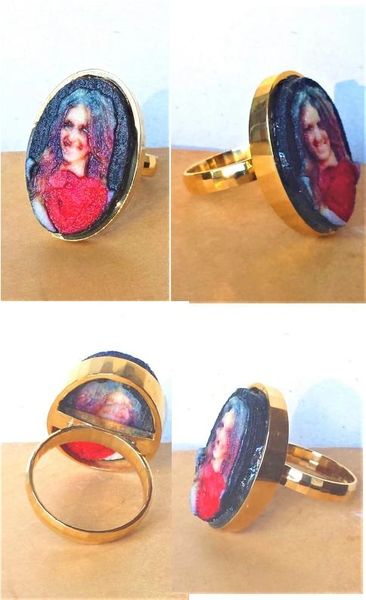 Murcian@ 18K gold Ring Selfie
Murciana Premium 18K gold is an unique design with a red Ruby heart in your Selfie. Have you got a big red shiny heart?. This is the perfect present for special people, with big hearts and a lot of love to give and receive. Besides, the Selfie is surrounded by a stunning 18K gold overlay

(premium quality)

brass and steel.
Besides, Murciana is the real woman from Murcia (south east Spain), a woman with a lot of character, good manners and a loving heart (like our jewellery). A tribute to "La Murcianica" Enjoy Murciana now 30% OFF.-
Because you are going to shine!. Turn your photos into Ruby Rings!. All your girlfriends would like to have one!. This is an unique design, finished with a Ruby in the heart of the photo. This new improved Selfie is the perfect gift for somebody special with high quality.


Measures: Selfie: 4.3x2.4x1 cm
Ring: 4.5x2.5x2.5 cm (In:0.855 x / 1.181 y / 1.065 z )
The Ring has an inside diameter of 1.9 cms (Spain size 21, Italy size 21 UK size T, USA size 9 1/2, France size 61). Besides, its shape is very confortable and it adapts to all fingers; although we recommend you to wear it in your index finger, middle finger, ring finger or little finger depending on your own measures.

Before you pay; click here to send a good photo (and your name and the Selfie you are interested in; for instance: Ruby Ring)!:
Featured Products
Communions Medallion in 3D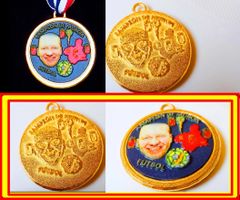 Medalla Deportiva con Selfie (Murcia)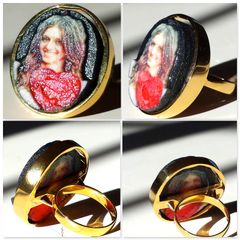 Murcian@ Ruby Premium Gold Ring Selfie