Panda Bear & Bamboo in Sichuan Necklace Selfie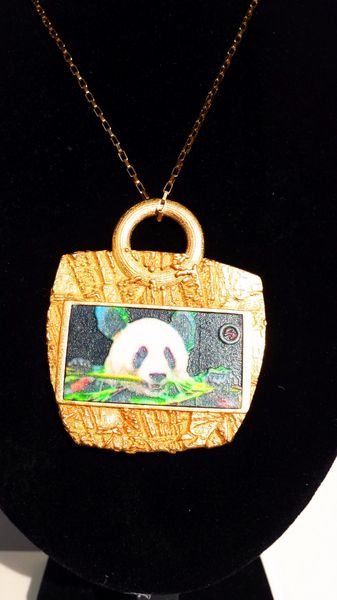 Panda Bear & Bamboo in Sichuan Necklace Selfie
In the past, pandas were thought to be rare and noble creatures – the Empress Dowager Bo was buried with a panda skull in her vault. The grandson of Emperor Taizong of Tang is said to have given Japan two pandas and a sheet of panda skin as a sign of goodwill.

Nowadays, many organizations are helping with the survival of the Panda beard, such as, Chengdu Research Base of Giant Panda Breeding, is a non-profit research and breeding facility for giant pandas and other rare animals. It is located in Chengdu, Sichuan, China.
Chengdu Panda Base was founded in 1987. It started with 6 giant pandas that were rescued from the wild. By 2008, it had 124 panda births, and the captive panda population has grown to 83.

With every purchase, you will be helping. The panda is an endangered bear, but you can make a difference and also look gorgeous with this stunning Panda Necklace in 24 K gold overlay.
Now, we give a 18K gold overlay chain for FREE!.

Because Pandas like taking Selfies too!
Measures: 6.1 x 7.2 x 0.4 cm (2.4 x , 2.8 y , 0.15 z inches).
Featured Products
Communions Medallion in 3D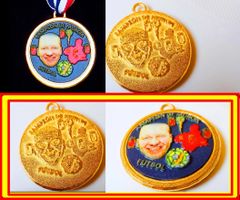 Medalla Deportiva con Selfie (Murcia)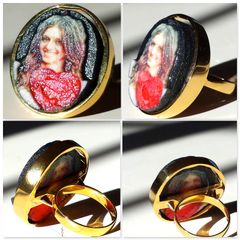 Murcian@ Ruby Premium Gold Ring Selfie