Pussy Cat Kitten Ring Selfie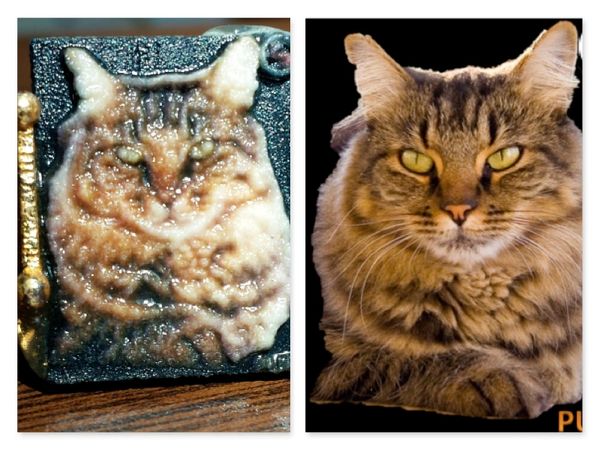 Pussy Cat Kitten Ring Selfie
The cat is one of the most desirable pets. We love his meow, meow and his

Purr

, Purr. However, do you know that 3.000 years ago, women used to wear cats?; yes.
Bastet
was the goddess of family, protection and love in the ancient Egyptian religion and worship changed from being a lioness deity into being predominantly a major
cat deity
. Because domestic cats tend to be tender and protective of their offspring, Bastet was also regarded as a
good mother
, and she was sometimes depicted with numerous kittens. Consequently, a woman who wanted children sometimes wore
an amulet
showing the goddess with kittens, the number of which indicated her own desired number of children.

This pussy cat pet will be always with you, specially if you buy this ring in 24 K gold overlay brass and steel.

Measures: Ring: 2x2x1.5 cms (

In:

0.872

x

/

0.592

y

/

1.146

z)


The Ring has an inside diameter of 1.9 cms (Spain size 20, Italy size 20, UK size S, USA size 9, France size 60). Besides, its shape is very confortable and it adapts to all fingers; although we recommend you to wear it in your index finger, middle finger, ring finger or little finger depending on your own measures.
Featured Products
Communions Medallion in 3D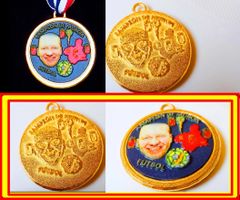 Medalla Deportiva con Selfie (Murcia)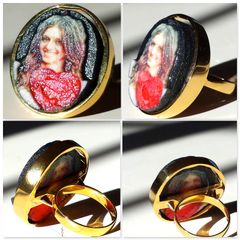 Murcian@ Ruby Premium Gold Ring Selfie