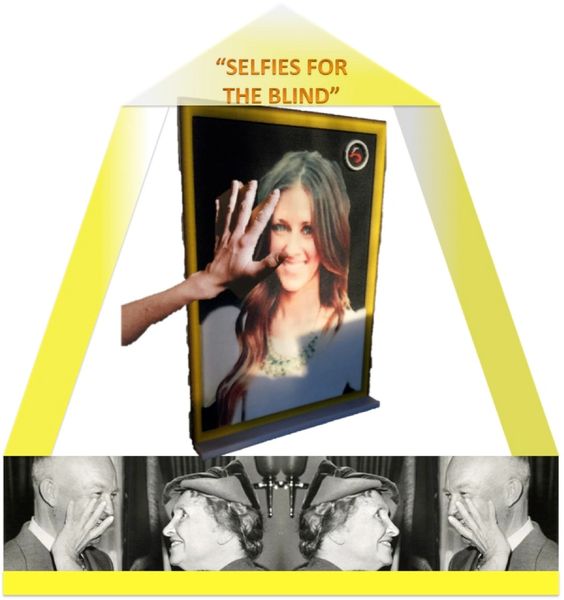 "Selfies for the Blind"
Dear Sir/Madam,
We believe in a future where successful businesses will have ethical values. For that reason, we want to promote a "social action" from the beginning.
History

In our training, back in 2015, we have had the chance of learning from very intelligent and good people. One of them was Mr. Michael Spooner, who was our teacher and trainer. He is a blind man, and he has inspired this company to help the blind community with our products. We have noticed that blind people touch the surface to "see" with the hands. Our products are in 3D, and this can be very useful for the blind community. Imagine, they will be able to touch the face of their beloved in our Selfies.

Mr. Spooner said: "you know, there are only 50.000 blind people in the UK", suggesting that there isn´t a lot of blind people. However, our purpose is to help them, because our products are very useful. Of course, we will sell them our discounted products, but when it comes to blind people, this is more than a profitable business, we will help them as well in 3 ways:
* Free products and Selfies
* Discounted products and Selfies
* Discounted packages and family products and Selfies

In the photo, we can see the famous blind and deaf woman Helen Keller touching the face of the President of the United States, Eisenhower. This marvellous woman was the first deafblind person to earn a bachelor of art degree. This is just a symbol and an inspiration for our social action.

Mission
We want to be one of the best companies in the 3D printing sector but we also want to give extra, go the "extra mile" and support other people.
Vision
To be a successful company, but also to be an ethical company; helping other people, and blind people.
Values
Innovation and Quality for our customers. Wellbeing for our employees. Ethical values for the community and in special for the blind community.

If you are a blind person or the manager of an association or society of blind people, please send an e-mail to take advantage of this opportunity:
Send your E-mail
Featured Products
Communions Medallion in 3D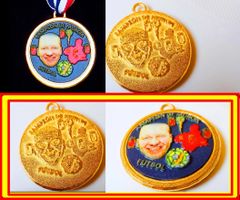 Medalla Deportiva con Selfie (Murcia)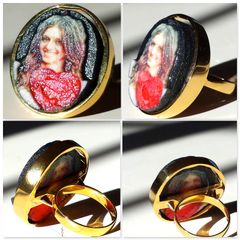 Murcian@ Ruby Premium Gold Ring Selfie