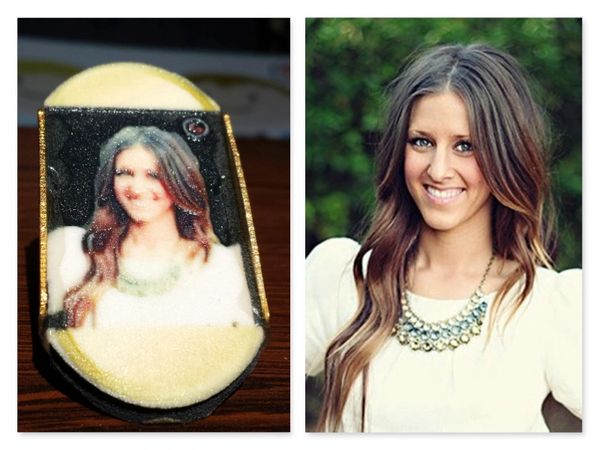 Venus Ring Selfie
Venus is the Roman goddess of love and beauty and her Greek counterpart is

Aphrodite

. Her son Aeneas, survived the fall of Troy and fled to Italy (old Roman Empire) and is the first true Hero of Rome and and ancestor of Romulus and Remus (in Virgil´s Aeneid). Venus became very popular in the

Renaissance

period in Europe as the goddess of beauty (with famous paintings such as "The Birth of Venus" by

Sandro

Botticelli.


Wearing this ring you will be like Venus. Besides, this ring is an unique and huge portrait of Venus in 3D, surrounded by a golden frame and 24 K gold overlay brass and steel.


Measures: Ring:4x3x3 cm (
In:
1.254

x

/

1.58

y

/

1.165

z)

Selfie: 6x3x0.5 cm


The Ring has an inside diameter of 2 cms (

Spain size 27

, Italy size 27, UK size X 1/2, USA size 11 3/4, France size 67).
Besides, its shape is very confortable and it adapts to all fingers; although we recommend you to wear it in your index finger, middle finger, ring finger or little finger depending on your own measures. If you want another measure, please, send an email to our design team
customer.service@myselfiein3d.co.uk

and ask for your inside diameter.


Before you pay; click here to send a good photo (and your name and the Selfie you are interested in; for instance: Venus Ring)!:
Send your photo

Featured Products
Communions Medallion in 3D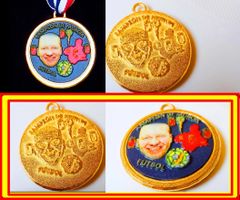 Medalla Deportiva con Selfie (Murcia)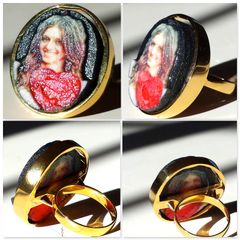 Murcian@ Ruby Premium Gold Ring Selfie